About Us
FROM MODEST BEGINNINGS
When Fred Curtis Sr. opened for business in 1968 he probably never could have predicted that his Curtis Tractor Cab company would one day become the most innovative designer and manufacturer of compact vehicle enclosure systems, attachments and related accessories.

In those early days the demand was for small agricultural tractor enclosures to shield the operator from wind, rain and snow. Today you'll find Curtis products on a growing list of tractors, mowers, recreation and work vehicles worldwide. No longer the simple enclosures that Fred Curtis imagined, but full featured cabs incorporating innovative designs engineered for safety, comfort and versatility. Working with dealers and major vehicle manufacturers, Curtis now serves multiple end markets including the government, golf, home owner, agriculture and commercial, just to name a few.


HEADQUARTERS
In October 2017, Curtis completed its move to new headquarters in West Boylston, Massachusetts, The new 163,000 sq.ft. facility houses all manufacturing, engineering, customer relations, internal sales and administrative staff.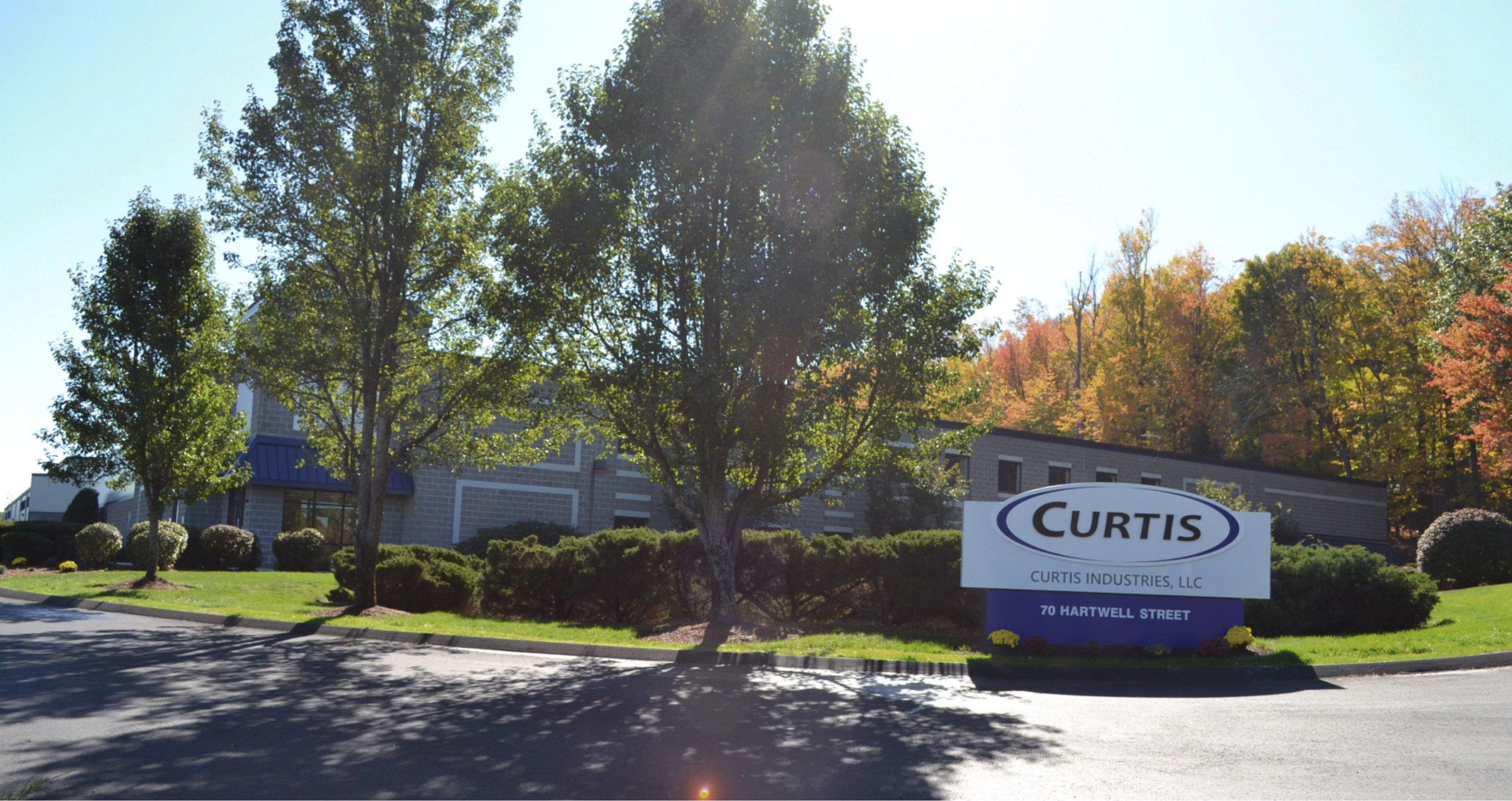 ISO CERTIFIED
Curtis is ISO 9001 certified with CIC Management, LLC for ISO 9001:2008. Our focus is on lean manufacturing and team-based problem solving. Our ISO process-based quality management system helps maintain consistent quality and continuous improvement.
Click to see our certification.
QUALITY POLICY
It is our policy to design, manufacture and deliver quality products and services that are continuously improved and exceed our customers' expectations. Our customers are the essence of our hard work, and we must earn their business every day.


CALIFORNIA PROPOSITION 65
In accordance with California Proposition 65 (The California Safe Drinking Water and Toxic Enforcement Act), companies that do business in California must provide a warning of the danger of exposure to certain chemicals.
Click to see our Proposition 65 policy
MISSION STATEMENT
Foster a safe and healthy work environment while also providing challenging professional opportunities to our employees. Our innovative business culture will design, build and deliver market leading vehicle enclosures, related accessories, and snow products to our customers without defect.
VALUES STATEMENT
Integrity | Ethics | Continuous Improvement | Teamwork | Courage | Innovation